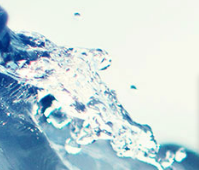 AREAWIDE — The Northeast Regional Planning Body (RPB) has released the draft Northeast Regional Ocean Plan for public review and comment. The only public comment meeting in Connecticut was held June 8 in Old Lyme, but other meetings in northeastern states are scheduled as detailed in this link.
Several years of public engagement, scientific study and data analysis, and collaboration have led to this draft, and the RPB looks forward to hearing the feedback of everyone who is interested in the future of New England's ocean and its resources.
The RPB is seeking feedback on this draft Plan. The public comment deadline is July 25, 2016, and you can comment on each chapter electronically at each chapter landing page, in-person at any of the upcoming public comment meetings, through the comment form below, or by submitting written comments to:
Betsy Nicholson, NE RPB Federal Co-lead
National Oceanic and Atmospheric Administration
National Marine Fisheries Service, Northeast Regional Office
55 Great Republic Drive
Gloucester, MA 01930-2276.
You may also provide comments by sending an e-mail to:
comment@neoceanplanning.org.