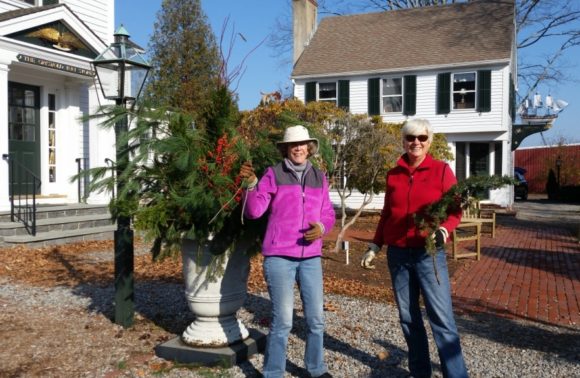 ESSEX — In preparation for the holidays, the Essex Garden club members decorated merchant window boxes, the "silent Policeman" and  tubs of the villages of Essex .  Using a variety of evergreen cuttings from members and other generous donors from the community, the Garden Club helped the town put on a festive face for the "Trees in the Rigging" held Nov. 27,  and the Holiday Stroll, Dec. 9 and  10.
Thanks to both Liz Fowler and Suzanne Tweed for their efforts in coordinating the day of decorating.
Finally, The Essex Garden Club would like to thank the Essex community for its continued support, especially during our spring May Market and extends best wishes to all the resident of Essex, Centerbrook and Ivoryton for a Healthy and Happy New Year.