AREAWIDE —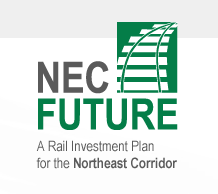 SECoast.org made the following announcement at 6:09 p.m. this evening: Senator Jack Reed of Rhode Island has just issued a press release announcing that the Federal Railroad Administration has agreed to an extension of "at least several weeks."  SECoast.org quotes Sen. Reed directly from his press release as follows,
" I am pleased the FRA is extending the deadline to help ensure that all voices are heard and all options are considered.  This must be an open, transparent process.  This extension will give citizens more time to offer input and it will give the FRA more time to carefully study the data and make informed decisions.  I am glad the FRA is not trying to rush the process, and I hope the incoming Trump Administration will honor that commitment," said Reed, the Ranking Member of the Appropriations Subcommittee on Transportation, Housing & Urban Development"
More information is available at here, at the Charlestown Citizens Alliance Webpage.