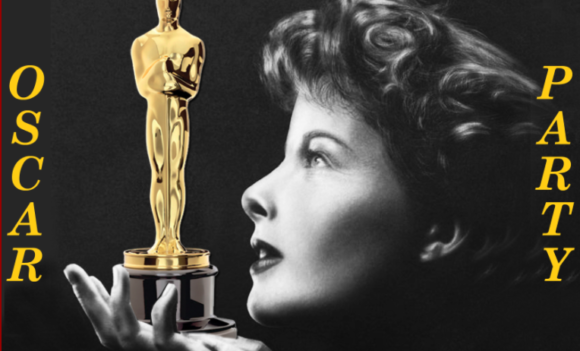 OLD SAYBROOK — The Katharine Hepburn Cultural Arts Center, The Kate, will hold a fundraising benefit on Oscar Night, this Sunday, Feb. 26, beginning at 7 p.m. and continuing until the Oscars are all awarded!  The Oscar Party is The Kate's annual red-carpet event that honors 12-time Oscar-nominated, four-time-winning theatre namesake, Katharine Hepburn, while also making for a great party.
Walk the red carpet.
Pose for a photo or two.
Bid on an auction item.
Hold a real Oscar.
Watch the Oscars live on The Kate's gigantic screen as you indulge in delicious appetizers, treats, and beverages.  Come and celebrate like a star!
A few individual tickets to attend the event are still available at www.thekate.org or call 877-503-1286.