OLD LYME — The Southeast Connecticut World Affairs Council (SECWAC) presents Pieter Visscher — professor of marine sciences at the University of Connecticut and director of the university's Center for Integrative Geosciences — speaking on "Lithium in the Andes" at Lyme-Old Lyme Middle School on Tuesday, March 21, at 6 p.m.
His presentation will explore the ecological, economic and geopolitical impact of the world's largest lithium mines – which are located in the Andes and provide more than 600,000 tons of this metal annually for use in lithium batteries.  Mining of these lithium reservoirs makes a significant impact on the fragile Andean ecosystem.
The mining process requires substantial amounts of water, yet many of the mines are located in the Atacama Desert, the driest place on the planet.  While the Chilean government works with mining companies and local populations on conservation efforts, significant socio-economical, ecological and political tensions remain.
Tickets are $20 for the general public, and free for area college and high school students and SECWAC members; tickets can be obtained at info@secwac.org. (Ticket cost can subsequently be applied towards a SECWAC membership.)  Reporters are welcome to attend as guests of the SECWAC Board.  (Interested reporters should contact Paul Nugent at info@secwac.org or 860-388-9241.)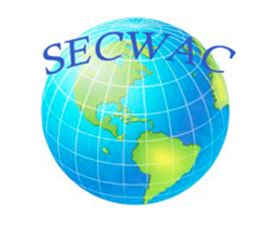 The event will be preceded by a 5:30 p.m. reception.  Immediately following the presentation, SECWAC members with reservations (made at least 24 hours in advance) will reconvene for dinner ($35) at the Old Lyme Country Club.
Prior to joining the university, Visscher worked for Hawaii's Oceanic Institute, the University of Miami's Rosenstiel School and the US Geological Survey.  He is a founding member of NASA's Astrobiology Institute.
Funders of his research have included NASA, NSF, NIH, EPA and DOE. His current research focuses on biosignatures (changes in rock or atmosphere that provide evidence for life).
Visscher holds graduate degrees in chemistry, environmental law and microbiology from the University of Groningen in the Netherlands.  He is currently a Fulbright Specialist and travels extensively to Argentina, Bolivia and Chile, where he is involved in conservation issues.
The presentation is a part of the SECWAC Speaker Series.  SECWAC is a regional, nonprofit, membership organization affiliated with the World Affairs Councils of America.  Its mission is to foster an understanding of issues related to foreign policy and international affairs through study, debate and educational programming.
Through its annual Speaker Series, SECWAC arranges up to 10 presentations a year that provide a public forum for dialogue between its members and experts on foreign relations.  Membership information is available at www.secwac.org.