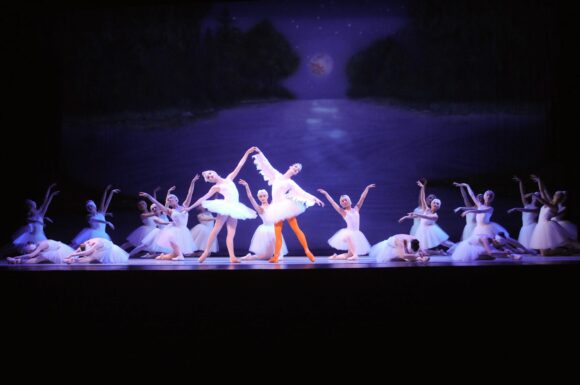 The Katharine Hepburn Cultural Arts Center, "the Kate", welcomes back Eastern Connecticut Ballet for two performances in one featuring Ballerina Swan and Carnival of the Animals.
A total of four family-friendly performances will be held this Saturday, May 6, at 11 a.m. and 2 p.m., as well as Sunday, May 7, at 1 and 4 p.m.
Ballerina Swan is based on a new book by New York City Ballet's Allegra Kent and is choreographed by Gloria Gorvrin, the Artistic Director of Eastern Connecticut Ballet.  Laugh and cry as Sophie the swan follows her dream leaving the safety of her home on the water to experience humorous escapades in the ballet classroom.  The ballet concludes with breathtaking variations from Tchaikovsky's Swan Lake.
Complete the unique double-bill family event with Carnival of the Animals.  Lions, birds, and fish will frolic on stage in Camile Saint-Saen's musical masterpiece.
This promises to be an afternoon of beautiful music and dance.
For more information on tickets for any shows at the Kate, visit www.thekate.org or call the Kate Box Office at 860-510-0453.