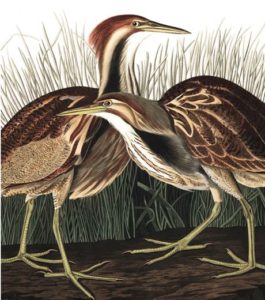 ESSEX — The Connecticut Audubon Society's Roger Tory Peterson (RTP) Estuary Center is hosting a three-part Spring Lecture Series from April 19 through May 17.
The third and final lecture in the series will be held Thursday, May 17, at 5 p.m. at Lyme Art Association and is titled Creation of a Genius: Roger Tory Peterson.
Roger Tory Peterson made his home and, as an adult, found inspiration for his monumental work on the banks of the Connecticut River Estuary. But the seeds of his passion for art and conservation were sown in his youth.
Twan Leenders, President of the Roger Tory Peterson Institute in Jamestown, N.Y., will focus on Peterson's early years, his youthful explorations, and how the hidden treasures of his hometown, were to become a passion and eventually lead to inspiring amateur and professional naturalists through generations and throughout the world.  RSVP here.