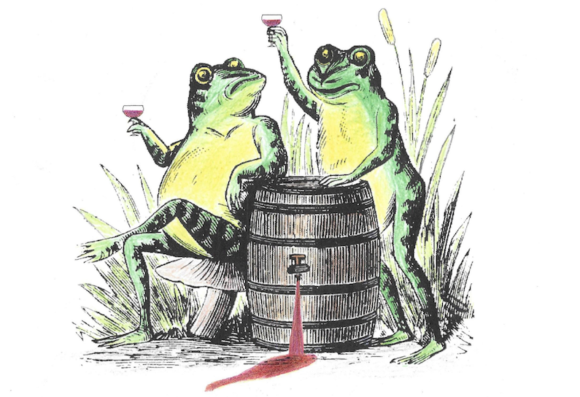 ESSEX — On Friday, Jan. 26, the Connecticut River Museum brings back its popular 1814 Tavern Night.  This lively 19th century evening will take place at the museum's historic Samuel Lay House overlooking scenic Essex harbor.  The house will be transformed into a candlelit riverside tavern from the War of 1812. 
The evening includes a bourbon whiskey tasting hosted by Highland Imports, songs by noted musician Don Sineti, tavern games, and a food pairing of early American cuisine provided by Catering by Selene.  Additional wine and beer will be available at the cash bar.
Sineti is a folksinger, songwriter, part-time sea chantey man (with one of the most powerful voices on the Eastern Seaboard!), and long-neck, 5-string banjo picker.  For over 20 years, he has entertained with his boundless energy, to deliver rousing renditions of songs from the days of wooden ships and iron men.  With a booming voice and a hearty laugh, he shares his music with audiences of all ages.
There are three candle lit evenings planned.  Two additional Tavern Nights will be held; 
March 23 – Heritage Wines and Port Tastings with folklorist Stephen Gencarella & historian Chris Dobbs; Music by Joseph Mornealt

April 27

 

– Olde Burnside Brewing Company beer tastings; music by Rick Spencer, Dawn Indermuehle & Chris Dobbs.

 
Save $10 when you buy all three evenings!
Tastings take place at 6 and 8 p.m.  Space is limited and reservations are required.  Call to reserve tickets at 860-767-8269 or visit ctrivermuseum.org.  Tickets are $24 for museum members or $29 for the general public (must be 21 or older and show valid ID).  Includes bourbon whiskey tasting, light bites, and entertainment.  The evening is sponsored in part by Catering by Selene, Connecticut Rental Center and Bob's Centerbrook Package Store.
The Connecticut River Museum is located at 67 Main Street, Essex and is open daily from 10 AM – 5 PM and closed on Mondays until Memorial Day. Admission is $10 for adults, $8 for seniors, $7 for students, $6 for children age 6-12, free for children under 6.  For more information, call 860-767-8269 or go to www.ctrivermuseum.org